Making A Difference
We are certain to make a positive difference wherever we stand. Incorporating the traditions and practices of the rich polynesian cultures; family, community and support- the Queen Center brings information and opportunity to you as we make our world a better place.
We are Happy People and would love to experience you
We are dedicated to educating our Pacific Islander Communities on the negative effects of tobacco. Pacific Islanders, as an example, are among the most at-risk populations in Utah for tobacco use. As a member of the Pacific Islander Health Coalition, we are committed to providing resources and information regarding not only issues of tobacco but also various current Pacific Islander health disparities.
Powered by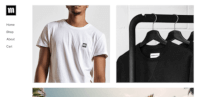 Create your own unique website with customizable templates.